If you love hearty soups, I think you'll really enjoy this dish. High in fiber, folate, protein, and antioxidants, black beans are a great, healthy main ingredient to make a soup a meal.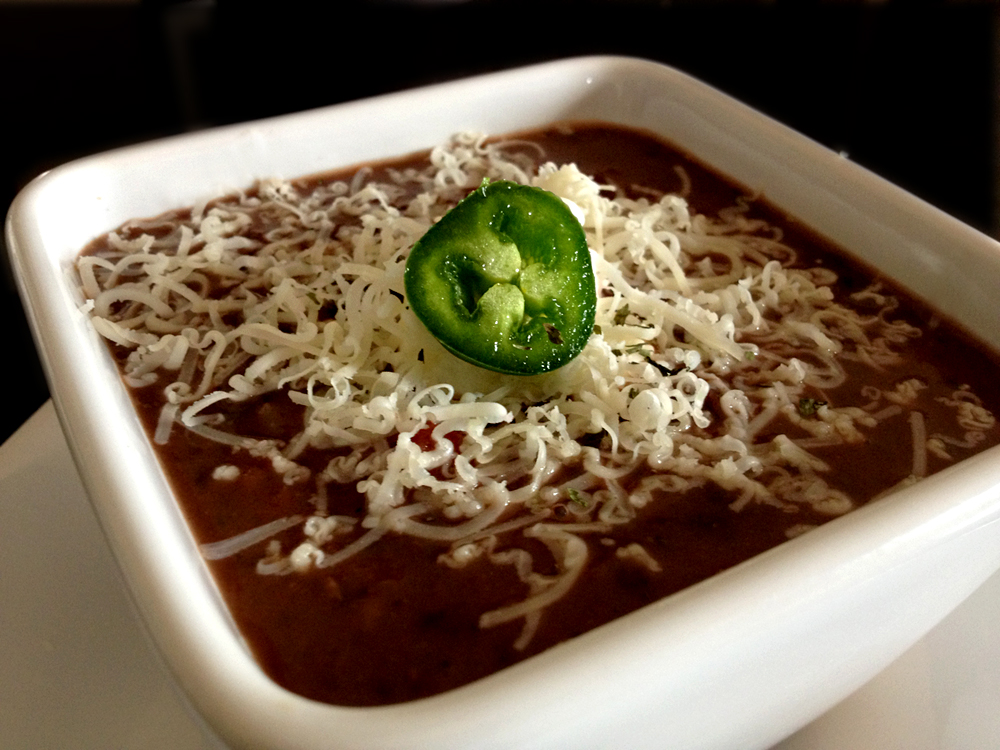 Ingredients
3 cans black beans drained and rinsed

1 onion finely chopped

3 cloves garlic
1 14oz can vegetable broth
1 1/2 cup canned tomatoes
2 tablespoon ketchup
2 teaspoon worcestershire sauce
1 tablespoon chili powder
1/2 tablespoon cumin
salt and pepper to taste
1/2 of lime juice
handful of fresh cilantro, picked from stems
greek yogurt, for topping
cheddar cheese, for topping
Directions
Heat olive oil in a large pot. Add the onions and cook, stirring, about 4 minutes. Stir in the garlic and cook until you can smell it, about 1 minute. Add the broth, tomatoes, ketchup, Worcestershire, and chili powder. Stir in the beans, turn the heat to high and bring to a boil. Adjust the heat so the soup is bubbling gently and cook 10 minutes. Season with salt and pepper.
Chop the cilantro coarsely and stir it into the soup when it has been simmering 10 minutes. Cook until the soup is thickened, about 5 minutes. Stir in the lime juice. Put half of the soup in a food processor or blender and puree. Mix back together in large pot. Serve with the garnishes.
Enjoy!