Skip the Chinese takeout and make these yummy Baked Orange Chicken Meatballs! These meatballs are baked in a mini muffin pan which makes these little guys super easy to prepare.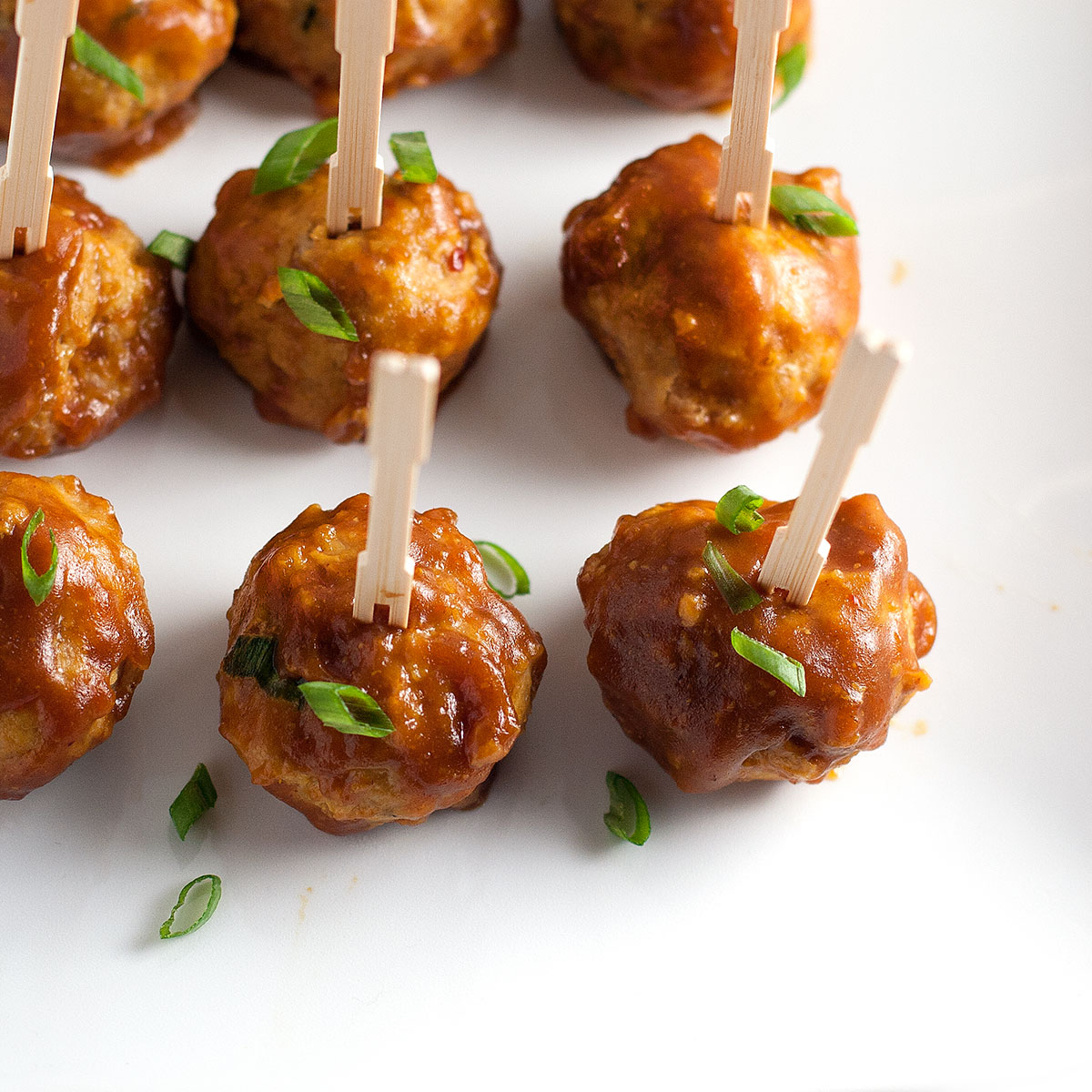 I have never baked meatballs in a muffin pan until I found this genius idea from Kelly at Just a Taste. Well let me tell you this is how I will be making my meatballs from now on! Perfection!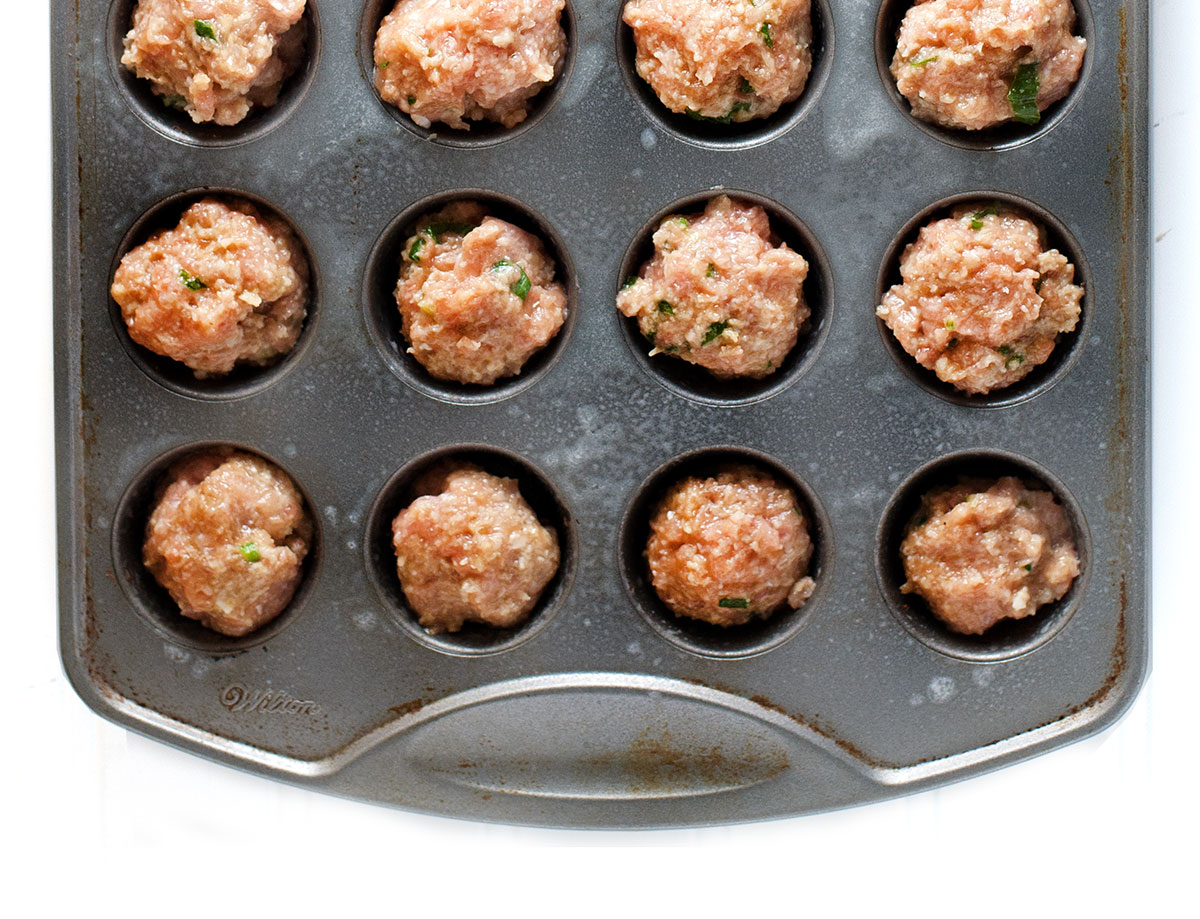 You can also make these ahead of time and reheat for leftovers. Serve with some rice or quinoa and veggies for a meal or alone as an appetizer. If serving as an appetizer I would suggest keeping them warm in a crock pot so the sauce stays saucey and does not thicken up too much as they cool.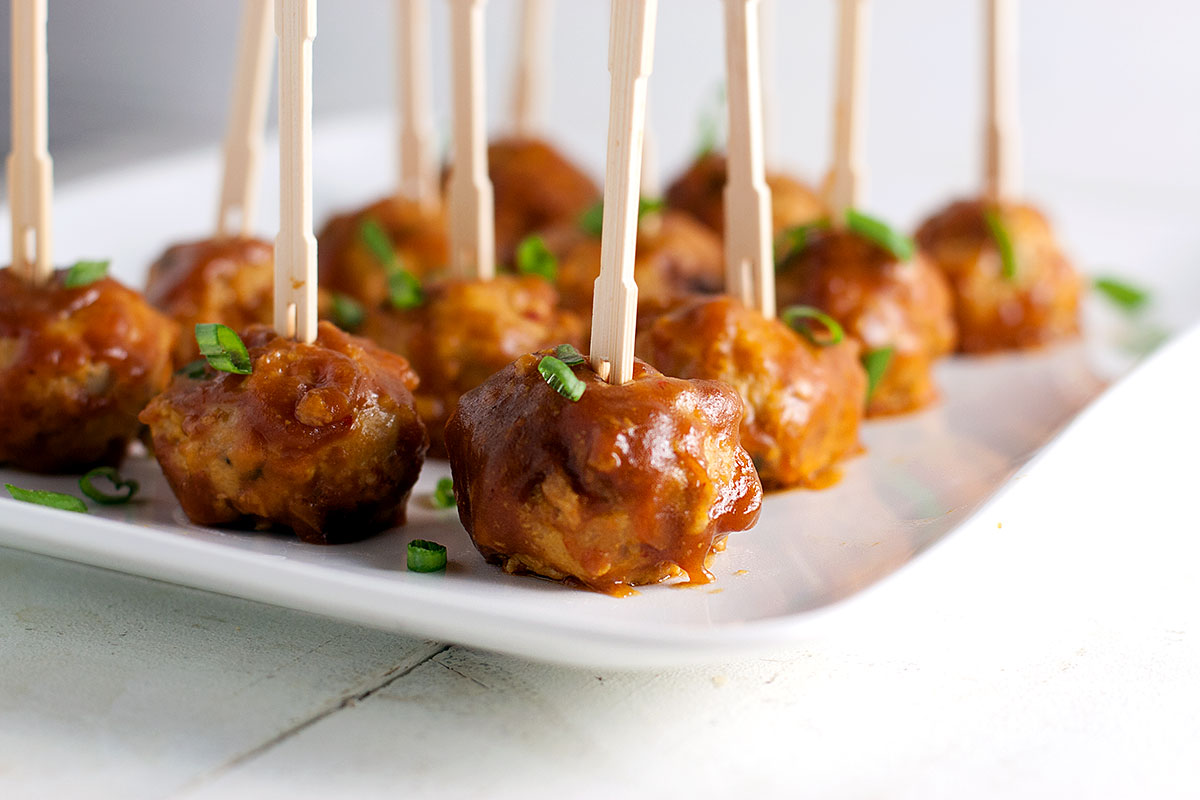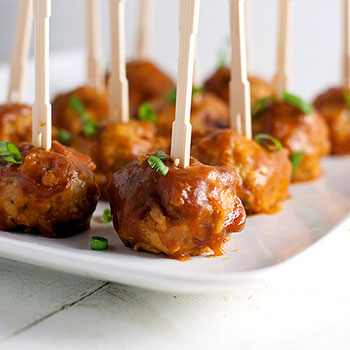 Baked Orange Chicken Meatballs
2015-04-21 17:43:26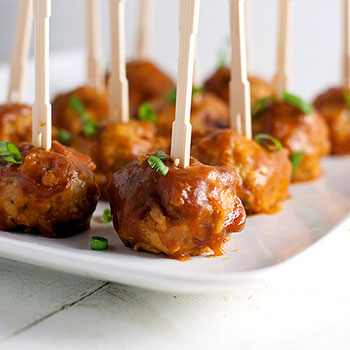 Serves 8
Nutrition Facts
Amount Per Serving
* Percent Daily Values are based on a 2,000 calorie diet. Your Daily Values may be higher or lower depending on your calorie needs.
Ingredients
For the Meatballs

1/4 cup milk of your choice
1/4 cup Panko breadcrumbs
1 1/2 pounds ground chicken or turkey
2 cloves garlic, minced
2 teaspoons fresh ginger, minced
2 tablespoons green onion, chopped
2 tablespoons soy sauce
Salt and pepper to taste

For the Sauce

1 1/2 teaspoons sesame oil
1 1/2 teaspoons olive oil
2 cloves garlic, minced
1 teaspoon fresh ginger, minced
1 1/2 teaspoons crushed red pepper flakes
3/4 cup orange marmalade
1/4 cup hoisin sauce
Instructions
Preheat oven to 500 degrees. Spray a mini muffin pan with non stick cooking spray and set aside.
Starting with the Meatballs, in a small bowl add milk and Panko. Mix together and let sit for 5 minutes.
In a large bowl add the ground chicken, garlic, ginger, green onion, soy sauce, salt, pepper, and soaked Panko. Combine by using your hands. Shape into small meatballs and place in muffin pan.
Bake for about 12-15 minutes or until cooked. While meatballs are cooking prepare the sauce.
Now onto the Sauce. Add sesame oil and olive oil to a small sauce pan over medium-low heat. Add garlic and ginger and cook until golden brown.
Add red pepper flakes, orange marmalade, and hoisin sauce. Cook and stir for about 5 minutes or until sauce has slightly thickened.
Remove meatballs from oven and place in a large bowl and top with sauce to coat. Serve immediately.
Adapted from Just a Taste
Kim's Healthy Eats http://www.kimshealthyeats.com/
Enjoy!