This has got to be one of the best grilled cheese sandwiches I've ever made. All I can say is WOW!
I made this sandwich in my cast iron skillet, which is my absolute favorite pan to cook with. They're very inexpensive and cook your food to perfection. I could talk about this pan all day. Right…back to the grilled cheese sandwich. From the crispy bread and gooey cheese, to the fresh avocado, I can't decide which part I like best.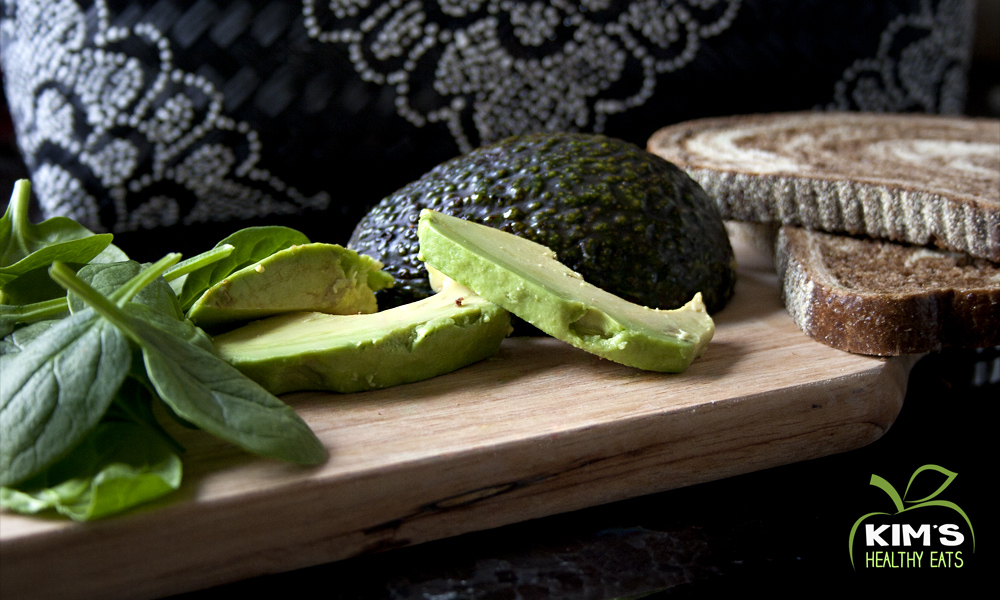 Did you know avocados can help fight both oral and breast cancer? Research has shown that certain compounds in avocados are able to seek out pre-cancerous and cancerous oral cancer cells and destroy them without harming healthy cells. And it's high in oleic acid, which has been shown to prevent breast cancer in numerous studies. Click here to learn more.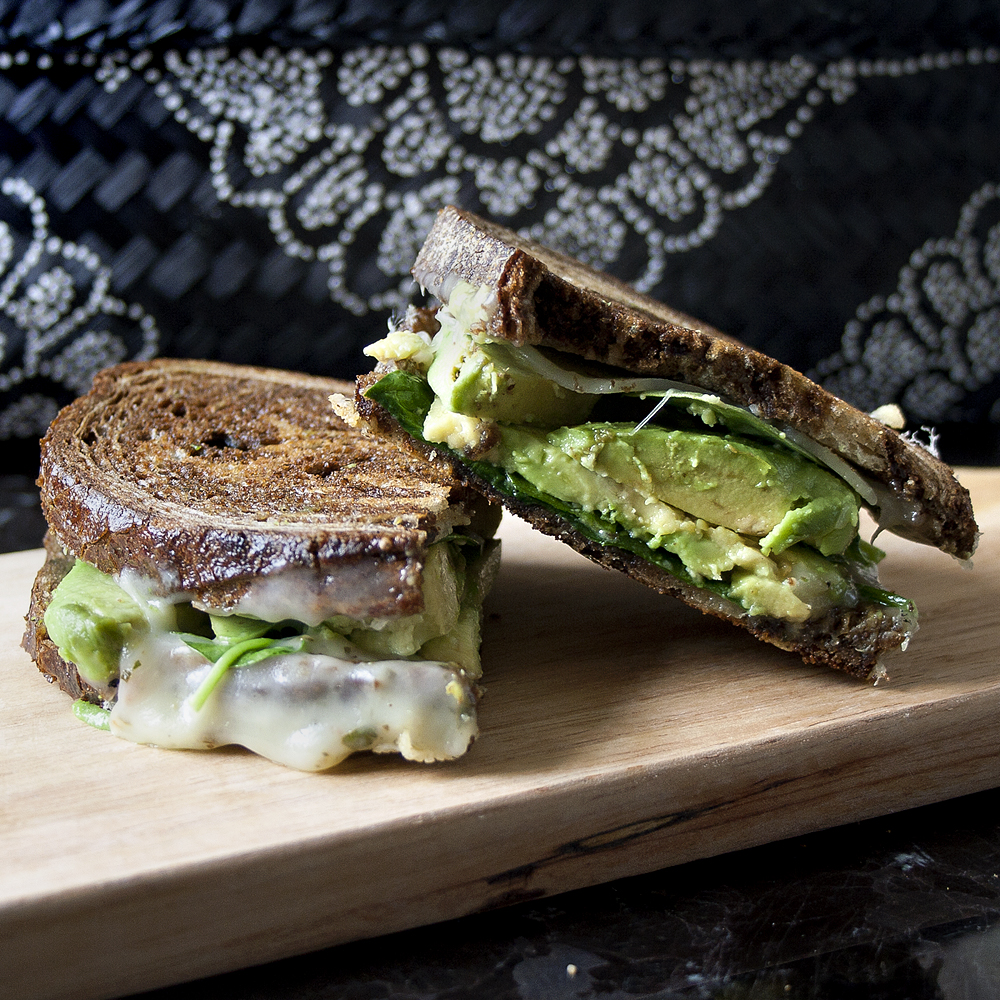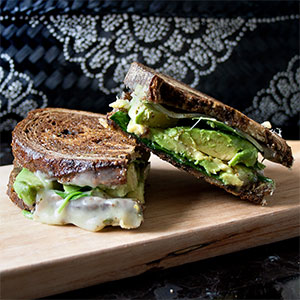 Avocado Grilled Cheese
2014-04-05 14:12:41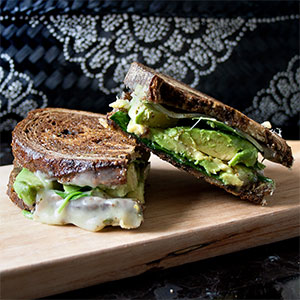 Serves 1
Nutrition Facts
Amount Per Serving
* Percent Daily Values are based on a 2,000 calorie diet. Your Daily Values may be higher or lower depending on your calorie needs.
Ingredients
2 slices of your favorite bread, I used a marble rye fresh from the bakery
Little bit of coconut or olive oil to spread onto bread
1 teaspoon pesto sauce
Fresh baby spinach leaves
1/2 of a ripe avocado, sliced
2 slices of cheese, I used pepper jack, but I think fresh mozzarella or cheddar would also taste great
Instructions
Heat skillet on medium heat.
Spread a thin layer of oil over one side of each slice of bread. Flip over and spread the pesto sauce onto each slice of bread.
Add slices of cheese to each slice of bread. Top with spinach and avocado.
Fold together to create a sandwich.
Place in heated skillet and cook for about 3-4 minutes on each side. I like to put another heavy pan on top of the sandwich to make it a pressed sandwich.
Kim's Healthy Eats http://www.kimshealthyeats.com/
Follow us on Facebook to receive alerts of all our new and exciting recipes.