I am sure after this winter, spring can't get here soon enough for most of us! Especially for my poor Northeast friends! While I can't tell a lie, it has been absolutely beautiful in Texas this past week. We have been grilling dinner outside almost every night. All of this grilling has me craving one of my favorite side dishes… Asian Sesame Pasta Salad.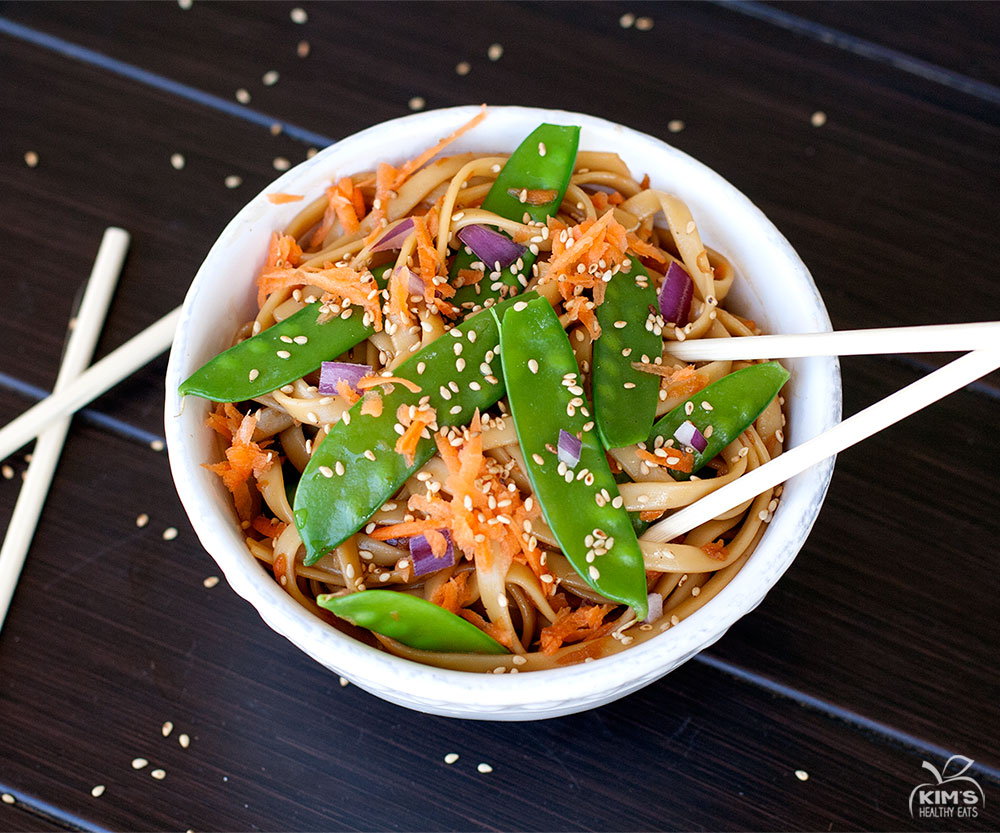 This recipe makes a lot so you may want to halve it or make the whole thing and have leftovers for lunch.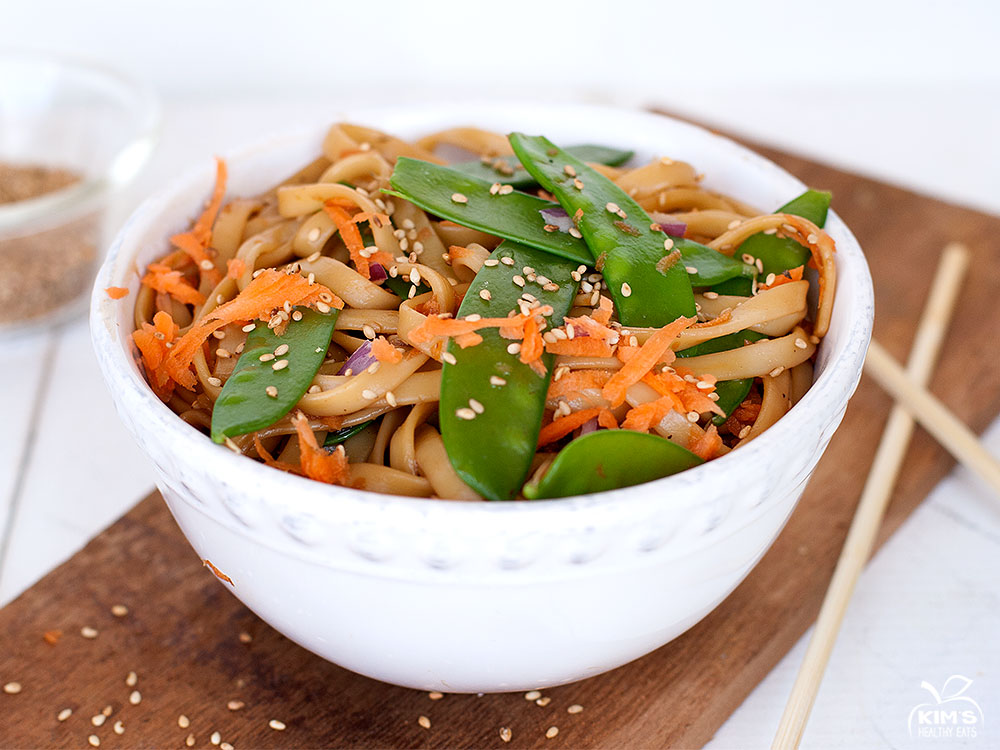 You can easily add grilled chicken or shrimp if you like!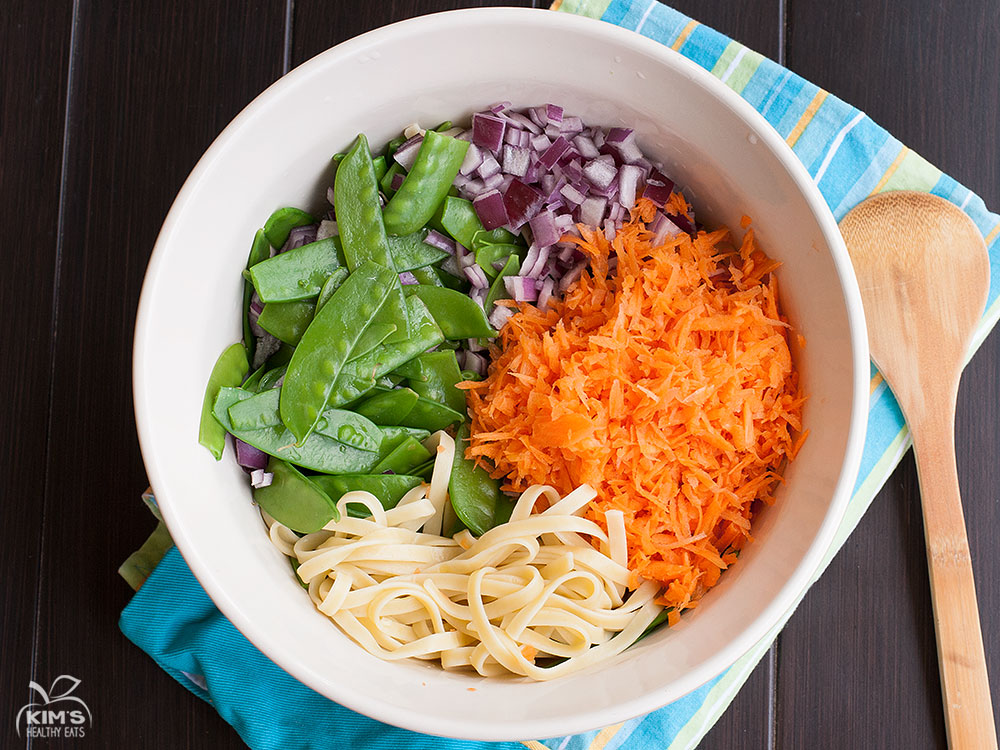 So even if it is freezing where you are whip up some Asian Sesame Pasta Salad and pretend it is warm outside 🙂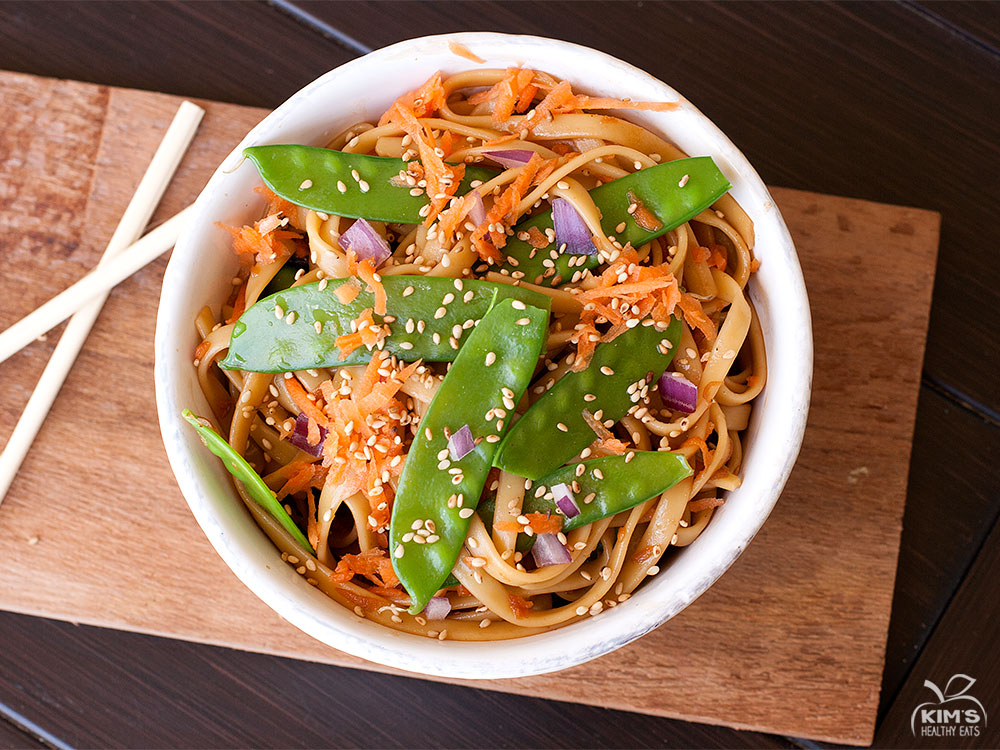 Serves 8-10
Ingredients
For the Pasta
1/2 pound whole wheat or gluten free fettuccine noodles
1 pound snap peas
2 carrots shredded, or 1 cup pre packaged shredded
1 small red onion, diced
For the Dressing
1/3 cup soy sauce or tamari
2 tablespoons rice wine vinegar
1 tablespoon sesame oil
1/2 lemon, juiced
1 tablespoon honey
1 tablespoon toasted sesame seeds
Fresh cracked pepper
Directions
For the Pasta
Cook pasta according to directions and let cool.
Meanwhile, in a skillet bring about 2 cups of water to boil and add snap peas. Simmer for about 2-3 minutes. Remove from heat, drain, and add to a bowl of cold water with ice for a minute or so. Drain and add to a large bowl with the cooked pasta, shredded carrots, and diced onion. Set aside.
For the Dressing
In a medium bowl add soy sauce, vinegar, sesame oil, lemon, honey, sesame seeds, and pepper. Whisk until combined.
Pour over pasta and veggies and mix until combined. Let the flavors marinade in the fridge for at least an hour. Give it a good mix and serve. Top with additional sesame seeds.
Enjoy!